Title: Comanche
Store Page: http://store.steampowered.com/app/879000
Genre(s): Action, Simulation
Developer: NUKKLEAR
Publisher: THQ Nordic
Release Date: 26 Aug, 2021
Size: 26.54 GB
Mirrors: GDrive Index
Comanche is a modern team-based online multiplayer helicopter shooter set in the near future. Choose from an array of Comanche and drone configurations, and utilize their strengths to your tactical advantage. Experience a new era of thrilling dog-fights and stealthy drone close quarter action. Hone your skills and compete with other pilots in ranked matches.
Download
Info
About Game
Comanche is a modern helicopter shooter set in an alternative future. Fight in the evolving singleplayer campaign, master your skills in Conflicts missions, or compete with other players in the explosive team-based multiplayer modes.
Evolving singleplayer campaign
Fight in the evolving singleplayer campaign and make a difference in a conflict of global proportions. After the Iran-US RQ170 incident, in which a UAV was hacked and captured through cyber warfare, the US army secretly revived the development of the RAH-66 helicopter program for special operations. The goal was to develop a highly maneuverable and advanced stealth war machine capable of deploy low-range drones operating in high-risk environments.
The program was a total success, and the Comanche special units seemed unstoppable in their missions. But then, when the blueprints leaked through a whistleblower website, every group, and power, who could afford it, built and modified the Comanche for their purposes. With that, a new era of helicopter warfare had begun.
Skill-based Conflicts missions

Master challenging missions in singleplayer game mode called Conflicts. Complete different objectives, earn medals for special tasks, and learn about Tellus Task Force's world, the part of IJTF. Each medal provides its challenge, so prepare to test your skills!
Team-based multiplayer

Compete with other Comanche players from all around the world in explosive team-based multiplayer modes!
Infiltration
Play either as the attacker or the defender in this explosive objective-based competitive tactical team multiplayer. Compete in 4 vs. 4 battles and choose from various Comanche and drone models with spectacular special abilities.
Blackbox
This fast-paced multiplayer mode is Team-Deathmatch with kill confirmation! Coordinate with your team and find the fastest way to achieve the most takedowns. Heated dogfights are guaranteed!
Screenshots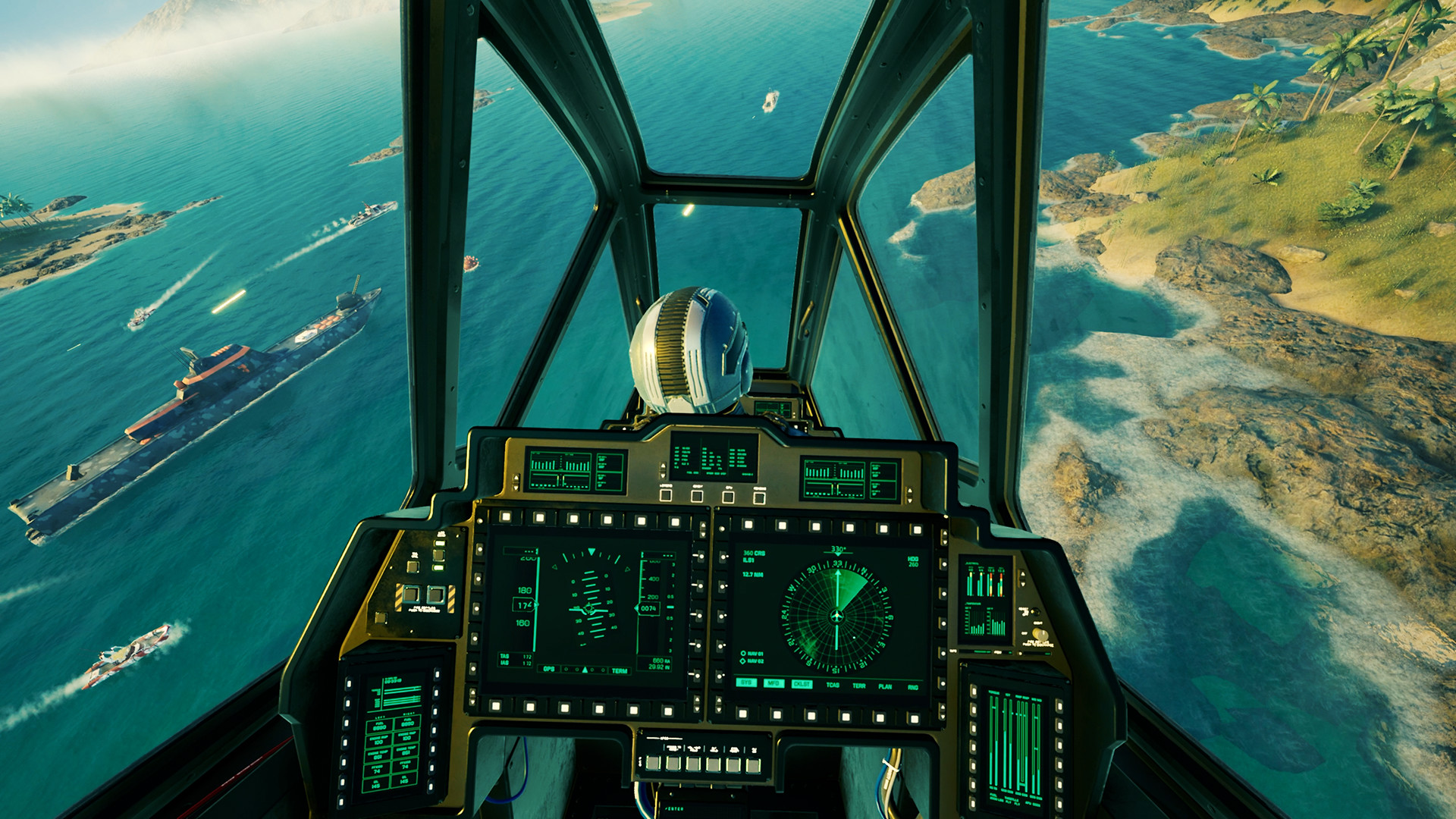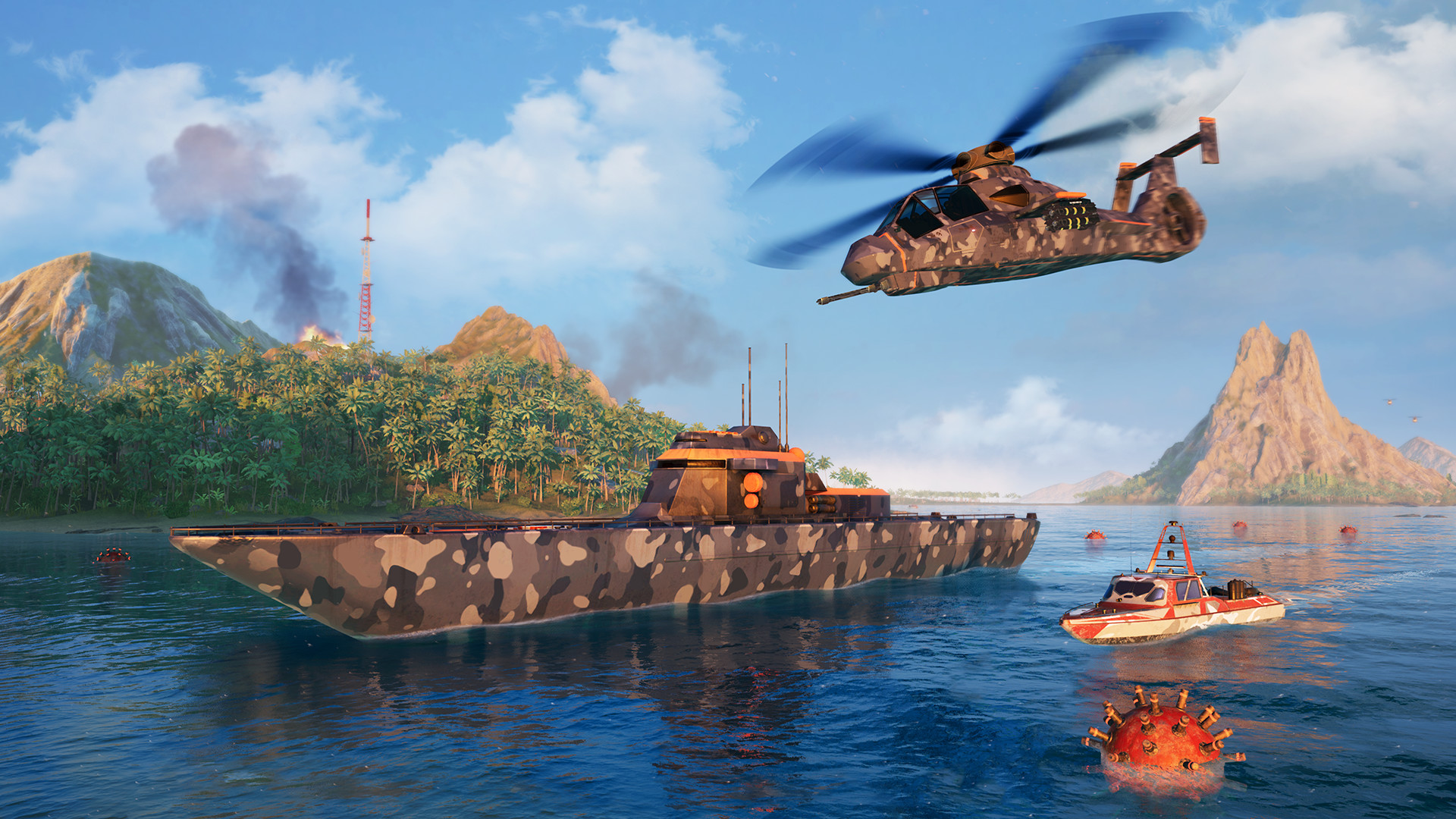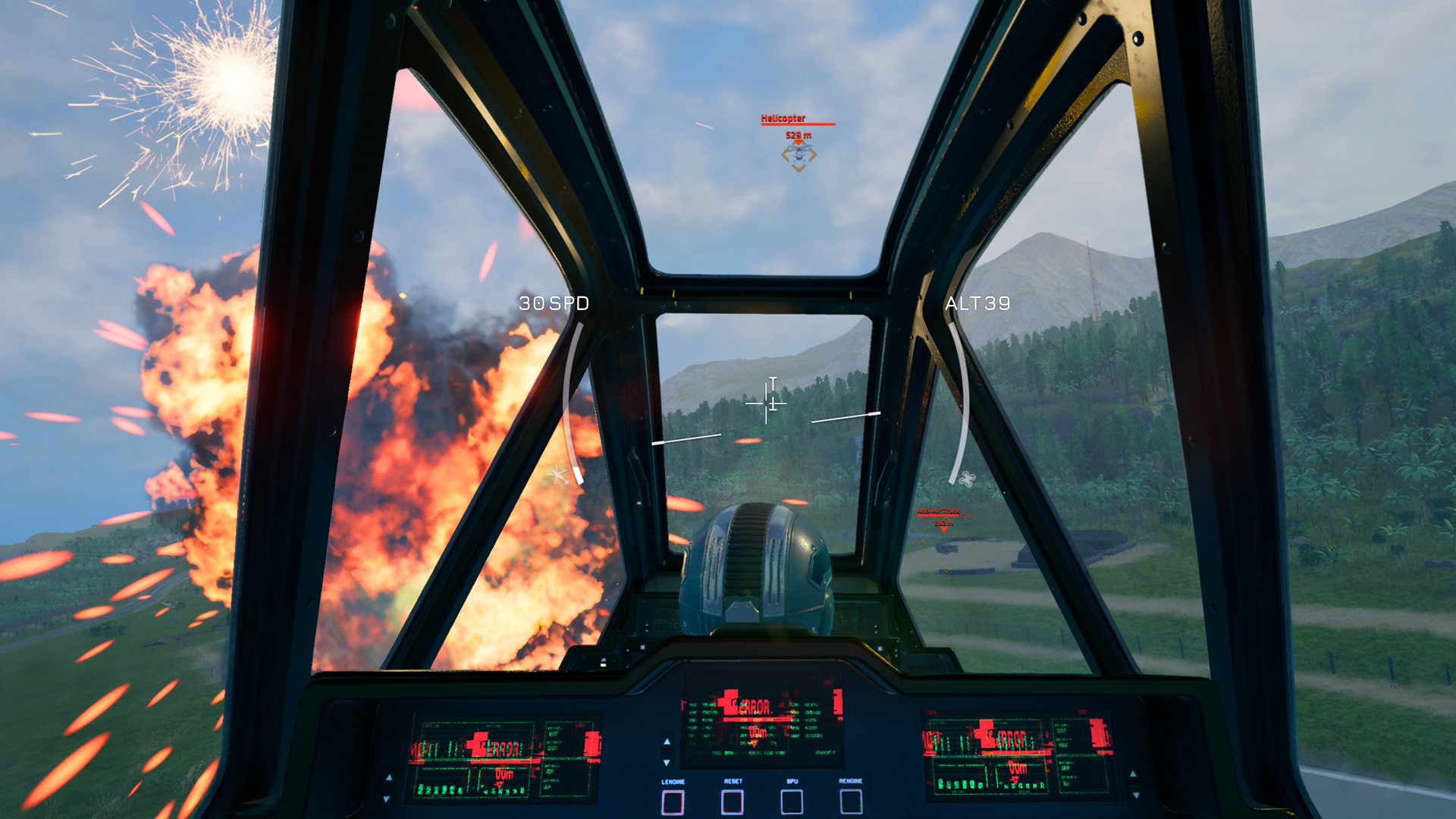 System Requirements
MINIMUM:
Requires a 64-bit processor and operating system
OS: 64-bit Windows 10
Processor: Intel Core i5-7200U or AMD equivalent
Memory: 8 GB RAM
Graphics: GeForce GTX960 (minimum nVidia drivers 462.31) or AMD equivalent (minimum AMD drivers 21.4.1)
DirectX: Version 11
Storage: 35 GB available space
Additional Notes: Requires a 64-bit processor and operating system


RECOMMENDED:
Requires a 64-bit processor and operating system
OS: 64-bit Windows 10
Processor: Intel Core i7 7700 or AMD equivalent
Memory: 16 GB RAM
Graphics: GeForce GTX1060 or AMD equivalent
DirectX: Version 11
Storage: 35 GB available space
Additional Notes: Requires a 64-bit processor and operating system
Install Notes
      - Extract 
      - Burn or mount the .iso
      - Run setup.exe and install
      - Copy crack from CODEX dir to installdir
      - Play
NFO
ÜÜÜÜÜÜÜ    ÜÜÜ                   ÜÜ
            ÜÛÛÛÛÜ      ÜÛÛÛÛÜ ²ÛÛÛÛÛÛÛÛÛÛ ²ÛÛÛÛ²Ü              ²ÛÛÛ²
           ÛÛÛ²ÛÛÛ²    ÛÛÛÛÛÛÛÛ ²ÛÛ²ÛÛÛÛÛÛÛ ²ÛÛÛÛÛÛ²Ü          ²ÛÛÛ²  ß
      Ü   ÛÛÛ² ßÛÛÛ²  ÛÛÛ²ß ²ÛÛÛ ÛÛÛ²  ß²ÛÛÛ ÛÛÛ²ÛÛÛÛ²ÜÜ      ²ÛÛÛ²  ÜÛ
      ²  ²ÛÛÛ   ²ÛÛÛÛ ÛÛÛ    ÛÛÛ ÛÛÛ     ÛÛÛ²ÛÛÛ  ²ÛÛÛ²Û²    ²ÛÛÛ²  ÛÛ 
         ÛÛÛ²     ßß ÛÛÛ      ÛÛÛ²ÛÛ      ÛÛÛ²ÛÛ     ²ÛÛÛ² ܲÛÛÛ²  ÛÛ²
       Û ÛÛÛ         ÛÛÛ      ÛÛÛ²ÛÛ      ÛÛÛ²ÛÛÛÛ²   ²ÛÛÛ²²ÛÛÛ² ²ÛÛ²
      ²Û ÛÛÛ         ÛÛÛ      ÛÛÛ²ÛÛ      ÛÛÛ²ÛÛÛ²     ²ÛÛÛÛÛÛ² ²ÛÛÛ
      Û² ÛÛÛ         ÛÛÛ²    ²ÛÛÛ²ÛÛ     ²ÛÛÛ²ÛÛ        ²ÛÛÛÛ²  ²ÛÛÛÛ²
    ²ÛÛ  ²ÛÛÛ     ÜÛÛ²ÛÛÛ    ÛÛÛ ÛÛÛ    ÜÛÛÛ²ÛÛÛ   ²ÛÛܲÛÛÛÛÛÛ²  ²ÛÛÛÛ²
   ²ÛÛ²   ÛÛÛÛÜ ²ÛÛÛ² ²ÛÛÛ ÜÛÛÛ² ÛÛÛ² ܲÛÛÛ ÛÛÛÛÛ ²ÛÛÛ²ÛÛÛ²²ÛÛÛ²  ²ÛÛÛÛÛ²
   ²ÛÛ    ²ÛÛÛÛÛÛÛÛ²  ²ÛÛÛÛÛÛÛÛ² ÛÛÛÛÛÛÛÛÛ  ²ÛÛÛÛÛÛÛÛ²ÛÛÛ²ß ²ÛÛÛ²   ÛÛÛÛÛ²
    ÛÛÛ²   ÛÛÛÛÛÛÛ² Ü  ²ÛÛÛÛÛÛ²  ²ÛÛÛÛÛÛÛ    ÛÛÛÛÛÛÛ²ÛÛÛ²    ²ÛÛÛ²   ÛÛÛÛ²
    ²ÛÛÛÛ²  ÛÛÛÛÛ²  ²Û  ²ÛÛÛÛ²   ²ÛÛÛÛÛÛ  Û²  ÛÛÛÛÛ²ÛÛÛ²   Û  ²ÛÛÛ²   ÛÛÛ²
     ²ÛÛÛÛ²  ßÛÛ²  ²ÛÛÛ  ßÛÛß  Û  ²ÛÛÛß  ²ÛÛ²  ßÛÛ²ÛÛÛ²   ÛÛ²  ²ÛÛÛ² ÛÛÛÛ²
      ²ÛÛÛÛÛ²Ü   ܲÛÛÛÛÛ²Ü  ܲÛÛÛÜ    ܲÛÛÛÛÛÛ²Ü       ܲÛÛÛÛ²Ü     ÜÛÛÛ²
       ²ÛÛÛÛÛÛÛÛÛÛÛÛÛ²ÛÛÛÛÛÛÛÛÛÛÛÛÛÛÛÛÛÛÛÛ²ÛÛÛÛÛÛÛÛÛÛÛÛÛÛÛÛÛÛÛÛÛÛÛÛÛÛÛÛ²
        ß²ÛÛÛÛÛÛÛÛÛÛÛÛÛÛÛÛÛÛÛÛÛÛÛÛÛÛÛÛÛÛÛÛÛÛÛÛÛÛÛÛÛÛÛÛÛÛÛÛÛÛÛÛÛÛÛÛÛÛÛ²ß
          ÜÛ²ÛÛÛÛÛÛÛßßÛÛÛÛÛÛ²Ü ß²ßß         ßß²ß Ü²ÛÛÛÛÛÛßßÛÛÛÛÛÛÛ²ÛÜ
         ²ß  ²Ûßßß      ßßÛÛÛ²     C O D E X     ²ÛÛÛßß      ßßßÛ²  ß²
          ß ²ÛÜ  Ü      Ü Ü²ß   P R E S E N T S   ß²Ü Ü      Ü  ÜÛ² ß
            ßÛÛÛß        ßß    ÜÜÜÜÜÜÜÜÜÜÜÜÜÜÜÜÜ    ßß        ßÛÛÛß

		  
                            Comanche (c) THQ Nordic                             

						 
         Release Date :  08/2021              Protection : Steam                         
         Discs        :  1                    Genre      : Action                        

  ÜÛÛÜ                                                                   ÜÛÛÜ
 ²ßßÛÛÛ²   ÜÜ     ÛßÛ Ûßß Û   Ûßß ÛßÛ Ûßß Ûßß   Û ÛßÛ Ûßß ÛßÛ     ÜÜ   ²ÛÛÛßß²
 ßÜ  ßÛÛ² ß ßÛ  Ü ²ßÜ ²ß  ²   ²ß  ²ß² ßß² ²ß    ² ² ² ²ß  ² ² Ü  Ûß ß ²ÛÛß  Üß
      ÛÛÛ²Ü ÜÛÛܲ ß ß ßßß ßßß ßßß ß ß ßßß ßßß   ß ß ß ß   ßßß ²ÜÛÛÜ Ü²ÛÛÛ
    ÜÛ²ÛÛÛÛÛÛÛßßÛÛÛÛÛÛ²Ü  ÜÛÛßÛÜÜ  ßÜÜ   ÜÜß  ÜÜÛßÛÛÜ  ܲÛÛÛÛÛÛßßÛÛÛÛÛÛÛ²ÛÜ
   Ûß ÜÛÛßßß      ßßÛÛÛ²  ÛÛÜ  ßß²ÛÜ ÛÛ ÛÛ ÜÛ²ßß  ÜÛÛ  ²ÛÛÛßß      ßßßÛÛÜ ßÛ
    ß ÛÛÜ  Ü      Ü ÜÛß    ßÛß     ßÛÛß ßÛÛß     ßÛß    ßÛÜ Ü      Ü  ÜÛÛ ß
      ßÛÛÛß        ßß         ß                 ß         ßß        ßÛÛÛß
      
  
      Comanche  is a  modern helicopter  shooter set  in  an  alternative
      future. Fight in the evolving singleplayer  campaign,  master  your
      skills in Conflicts missions, or compete with other players  in the
      explosive  team-based  multiplayer  modes.   Evolving  singleplayer
      campaign, Fight in the evolving singleplayer campaign  and  make  a
      difference in a conflict of global proportions.

      For more info go to : http://store.steampowered.com/app/879000/
       

  ÜÛÛÜ                                                                   ÜÛÛÜ
 ²ßßÛÛÛ²   ÜÜ   Û ÛßÛ Ûßß ßÛß ÛßÛ Û   Û     ÛßÛ ÛßÛ ßÛß Ûßß Ûßß   ÜÜ   ²ÛÛÛßß²
 ßÜ  ßÛÛ² ß ßÛ  ² ² ² ßß²  ²  ²ß² ²   ²     ² ² ² ²  ²  ²ß  ßß²  Ûß ß ²ÛÛß  Üß
      ÛÛÛ²Ü ÜÛÛ ß ß ß ßßß  ß  ß ß ßßß ßßß   ß ß ßßß  ß  ßßß ßßß ÛÛÜ Ü²ÛÛÛ
    ÜÛ²ÛÛÛÛÛÛÛßßÛÛÛÛÛÛ²Ü  ÜÛÛßÛÜÜ  ßÜÜ   ÜÜß  ÜÜÛßÛÛÜ  ܲÛÛÛÛÛÛßßÛÛÛÛÛÛÛ²ÛÜ
   Ûß ÜÛÛßßß      ßßÛÛÛ²  ÛÛÜ  ßß²ÛÜ ÛÛ ÛÛ ÜÛ²ßß  ÜÛÛ  ²ÛÛÛßß      ßßßÛÛÜ ßÛ
    ß ÛÛÜ  Ü      Ü ÜÛß    ßÛß     ßÛÛß ßÛÛß     ßÛß    ßÛÜ Ü      Ü  ÜÛÛ ß
      ßÛÛÛß        ßß         ß                 ß         ßß        ßÛÛÛß
      
      
      - Extract 
      - Burn or mount the .iso
      - Run setup.exe and install
      - Copy crack from CODEX dir to installdir
      - Play
      
  
      General Notes:

      - Block the game's exe in your firewall to prevent the game from 
        trying to go online ..
      - If you install games to your systemdrive, it may be necessary
        to run this game with admin privileges instead
      - Only SiMPLEX is allowed to use our isos for 0day releases.
        
       
  ÜÛÛÜ                                                                   ÜÛÛÜ
 ²ßßÛÛÛ²   ÜÜ      Ûßß ÛßÛ ÛßÛ Û Û ÛßÛ   ÛßÛ ÛßÛ ßÛß Ûßß Ûßß      ÜÜ   ²ÛÛÛßß²
 ßÜ  ßÛÛ² ß ßÛ  Ü  ² Û ²ßÜ ² ² ² ² ²ßß   ² ² ² ²  ²  ²ß  ßß²  Ü  Ûß ß ²ÛÛß  Üß
      ÛÛÛ²Ü ÜÛÛÜ²Ü ßßß ß ß ßßß ßßß ß     ß ß ßßß  ß  ßßß ßßß Ü²ÜÛÛÜ Ü²ÛÛÛ
    ÜÛ²ÛÛÛÛÛÛÛßßÛÛÛÛÛÛ²Ü  ÜÛÛßÛÜÜ  ßÜÜ   ÜÜß  ÜÜÛßÛÛÜ  ܲÛÛÛÛÛÛßßÛÛÛÛÛÛÛ²ÛÜ
   Ûß ÜÛÛßßß      ßßÛÛÛ²  ÛÛÜ  ßß²ÛÜ ÛÛ ÛÛ ÜÛ²ßß  ÜÛÛ  ²ÛÛÛßß      ßßßÛÛÜ ßÛ
    ß ÛÛÜ  Ü      Ü ÜÛß    ßÛß     ßÛÛß ßÛÛß     ßÛß    ßÛÜ Ü      Ü  ÜÛÛ ß
      ßÛÛÛß        ßß         ß                 ß         ßß        ßÛÛÛß
		  
                        CODEX is currently looking for
               ÜÛÛÜ                                         ÜÛÛÜ
              ²ÛÛ ßß  Ü    nothing but competition!     Ü  ßß ÛÛ²
               ²ÛÛÜ Ü²ß²                               ²ß²Ü ÜÛÛ²
             ÜÛÛÛÛÛÛ²ß   Greetings to STEAMPUNKS & CPY   ß²ÛÛÛÛÛÛÜ
            ²ÛÛß  ßÛÛÜÜ ÜÜ                           ÜÜ ÜÜÛÛß  ßÛÛ²
            ÛÛ   Ü ßÛ²ÛÛ²ßÛÜÛßÛÜÜ   Ü  Ü  Ü   ÜÜÛßÛÜÛß²ÛÛ²Ûß Ü   ÛÛ
            ßÛÛÜÜß Ü Û Û Ü ßÜ  ßß²ÛÜ Û ² Û ÜÛ²ßß  Üß Ü Û Û Ü ßÜÜÛÛß
              ßß    ß   ß     Üß   ßß  ß  ßß   ßÜ     ß   ß    ßß
                               ßÛ²Ü LNK^CPS ܲÛß
                                 Üß 02/2015 ßÜ
                                ²      Ü      ²
                                 ß   ²ßÜß²   ß
                                 Ü  Û  ²  Û  Ü
                                  ßß       ßß